gimp wrote:
Fallout wrote:
BTB wrote:
Why is British English the only selectable language?

I tried to change it, and it told me "bollocks".
It's the best English EVER
truth. As if it makes any difference, i haven't noticed a single word that's spelled differently to your stupid bastardization yet.
Nice to have an option that works for me though. Balls to the rest of you.
Except stuff like flavor/flavour, color/colour, etc. I wish we spelled stuff like that, it looks way cooler.
Also, bolded for more truth.
_________________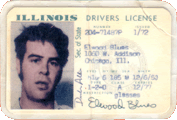 I'm sciencing as fast as I can!