How goes it, guys?
A lot has happened in the last year, I've lost my job, was unemployed for 7 months, hit rock bottom, found an awesome new job and moved into a bigger, nicer home.
With a new place comes new projects. But with all of my projects, the initial idea is quite small, then all things get out of control. So I decided I should have a mancave for my PC/electronics and paintball stuff. Easy enough, right? But then a friend of mine was cleaning out his basement and *gave* me a non-working, vintage 1982 Atari Xevious arcade cabinet. I managed to fix it and eventually wanted to play classic arcade games from my teenagehood - Contra, Double Dragon, Ninja Turtles, Smash TV. So I then wanted to build an arcade cabinet and install a MAME PC in it. So that's in the works right now.
But what about those old classic consoles I had as a kid? Gotta buy back all of those of course. So I began buying old, non-working consoles, looked at Youtube how-to vids and experimented. To date, I fixed a NES, an original Game Boy, two Game Boy Colors, an N64 and and my old first gen XBox that stopped working years ago.
Pics of the mancave: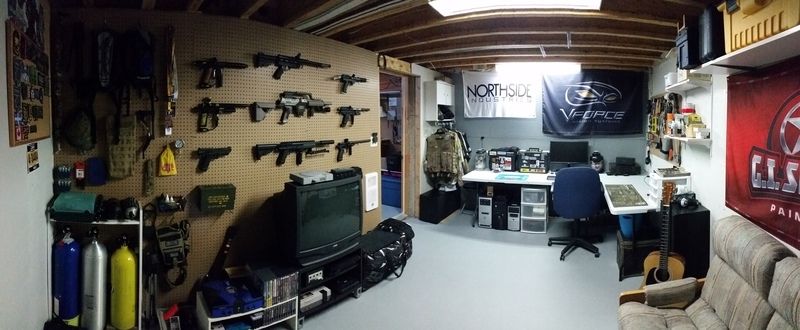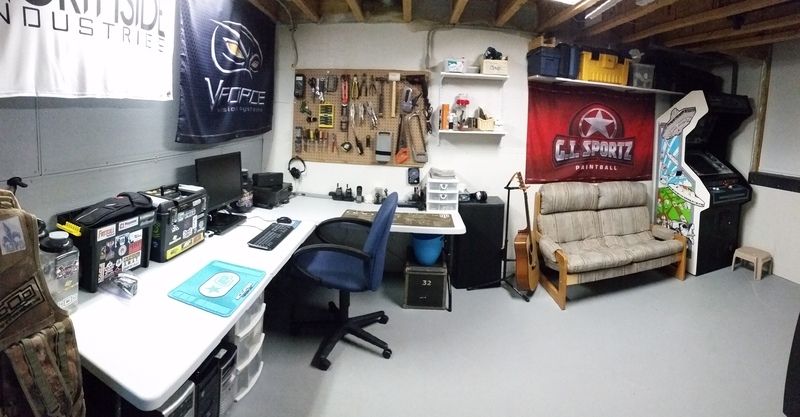 Closeup of Xevious cabinet:
Retro console collection so far (the current-gens are upstairs in the living room)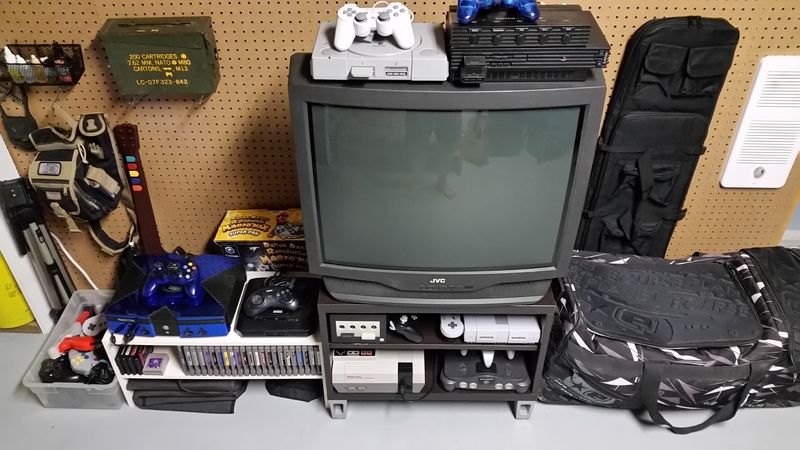 Would love to get my hands on a Neo Geo, a Sega CD, a Turbografx 16 and a Panasonic 3DO!
Lastly, my MAME arcade project. I am still working on the software aspect, but as of now I've got a donor PC, an arcade control panel, a coin-op door/mechanism and sideart vinyl decals. All I need to do now is buy some lumber and brutally cut it until it vaguely looks like an arcade cabinet.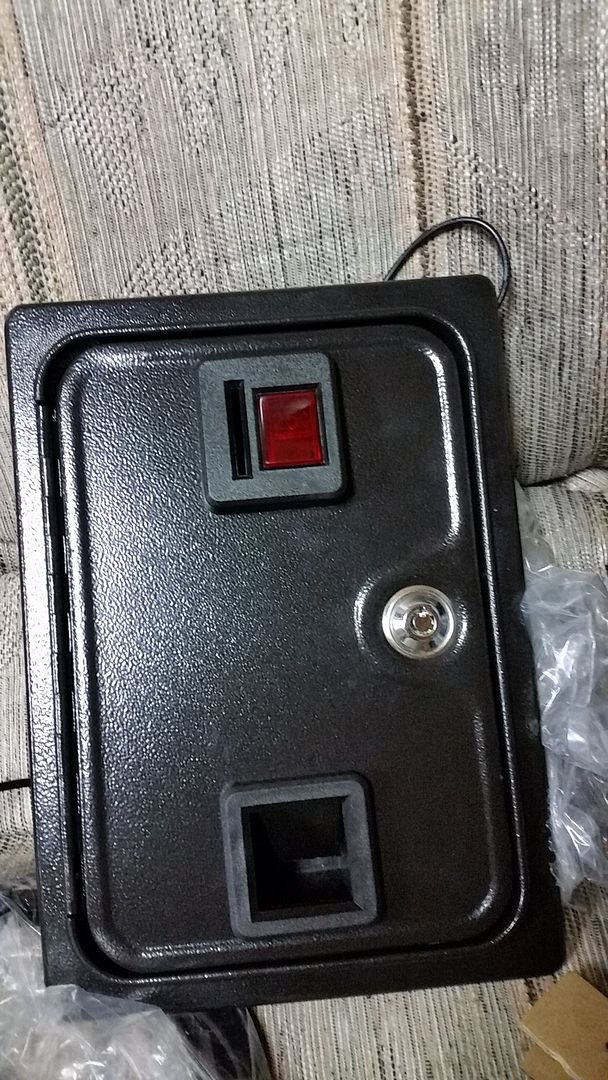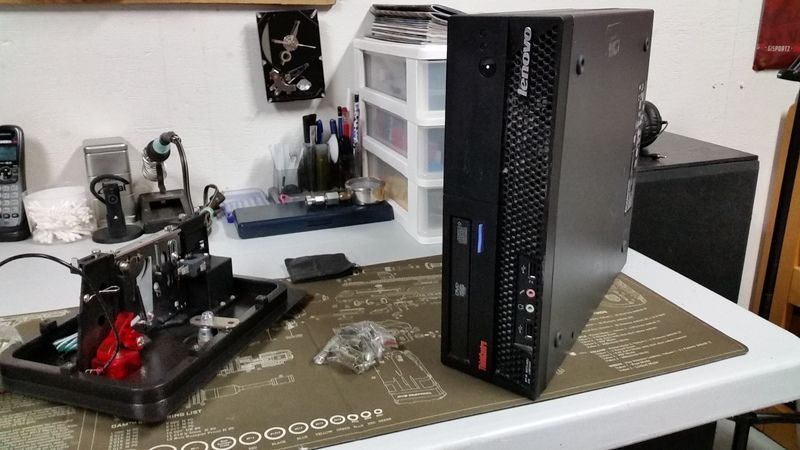 All in all, fun little projects. What's everyone been up to lately gaming-wise?