Oh my god oh my god oh my god oh my god oh my god!
This is one of those cars that I wanted to own when I was a little kid, and stayed on the short list. I still want one very badly. I drove one last summer, they're heavy and underpowered, and the steering is dead, but I don't even care, none of that overshadows how sweet they are. The freakin'
stainless
, man!
Now tell me
that
isn't awesome.
_________________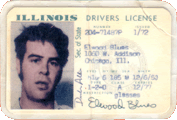 I'm sciencing as fast as I can!