The pen tool is mightier than the sword!
This is a twist on a classic. Picture battle, but this time, draw what beats the post above you in MS Paint. Bonus points for cheesiness!
I'll kick this one off. Since we're a video game cover band forum, let's try some Koopa Paratroopas on for size!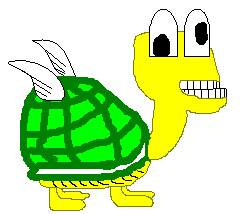 _________________
ExPostFacto wrote:
For someone who uses the ":3" emoticon way too much you're a scary motherfucker.