Nameless88 wrote:
Blackman! wrote:
caramel apple woodchuck? for serious? I fucking love woodchuck and can drink it all day everyday for the rest of my life and now you tell me that it gets fucking better? I NEED THIS TO LIVE!
It's called Formula 806 or something? It's Formula (Some 3 digit number), haha. It's got an orange label. I got 3 bottles of it in the specialty 12 pack they sell sometimes for like 15 bucks.
http://www.woodchuck.com/cider/styles.html
Found it, it's formula 802: dark and dry. It has caramelized sugar added into the batch or something. Fucking awesome.
Seconded for the greatest of justice. In fact, I generally prefer Strongbow to any other kind of cider but if I can ever find this stuff I make out like a bandit.
Snifit wrote:
Also there's a microbrew from California called Great White that's damn tasty. It's hard to find but it's like an American Blue Moon.
Isn't Blue Moon American? I thought they were based out of Colorado or something. Regardless of where it's from, I've been drinking their Harvest Pumpkin Ale for the last week or so and I'll never not be in love with that beer. I like most of the stuff Blue Moon offers actually. Except for the standard belgium white flavor, New Belgium does that much better.
Oh, and one more thing: Boddington's
Pretty much where it's at for beer as far as I'm concerned.
_________________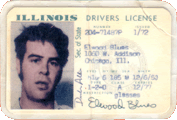 I'm sciencing as fast as I can!