i recommend not using the fill bucket for coloring.
note the white spots.
instead: make a new layer (ctrl+shift+n) and do one of two things:
a) color it in manually. to make this less of a pain you can bind brush size +/- to something easy to access. if your pen has buttons its a solid play to rebind the default left/right click to this.
b) use the pen tool. your lines are thick enough to make this relatively easy. you shouldn't have to bang your head against the desk too much to get your surfaces looking right. first, select the pen. the make sure its in shape mode (upper left below edit). how the pen works is it plots vertices. in shape mode if you have 3+(sometimes 2 depending on position) verticies it will fill the area between them. you can use solid colors, gradients, whatever. basically; you make a rough outline of your shape. when you place a point, keep the mouse 1 action held and drag off to the side. this will give you a set of control handles on the point. you can hold alt when you click on these to manipulate the curve between the two points. holding control will let you move the points around. this gives you a ton of control over your color shapes. it might sound complicated but its not. its basically the curve line tool from MSpaint+1. instead of only being able to choose two points you can make as many as you want.
personally: i usually opt for option a. but it depends on the look i'm going for. i usually use option b when i'm not using black lines, but i do sometimes mix and match.
this one for instance:
i used the pen on the colored portions. the gear its self was made in passes. the initial form i'd made a portion of, then to make it even i used transform mode (ctrl+t). i moved the pivot point (crosshair looking thing) to the corner of the fragment, then held shift and rotated it (holding shift applies the transformation as a copy) until it was flush with the original piece. then spammed my transform again hotkey until it formed the full gear.
after that i made the big white circle with my mouse at the center of the gear (ctrl+shift+alt when drawing shape presets forces the center point to your mouse location). then the smaller black, last the small white. then i added the rings using shapes in line mode. the sets of curved lines were another transform again trick. then i mirrored it, copied it, and shrunk it down for the other set. the tic marks were type on path using the line i used for the ring. the tiny blurry looking stuff is actually binary typed on paths which i didn't render. the rings have a scaled opacity starting low on the outside.
though something like this i'll color by hand.
all freehand aside from the blades. i made one, set up guides, and shift moved the top/bottom into place. then used transform mode to rotate and place the other ones. the resolution is kinda squished, but to get the blood looking like that i just used a super small brush size (2-3 pixels)
this guy (
still
unfinished) is all pen:
over a scan of this:
refining it a little as i went.
another pen example: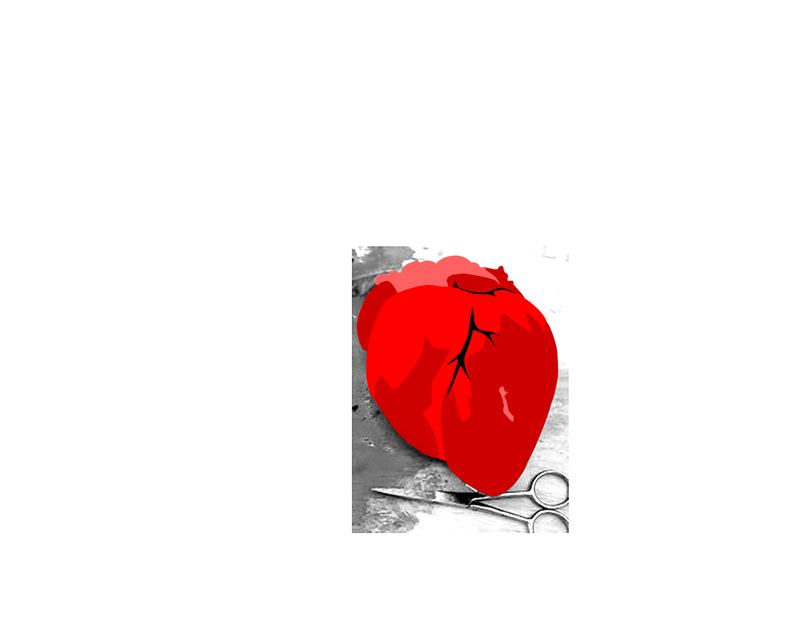 example of the versatility of source images:
my avatar is an early point from this one. its a composite of two different retards. google "retard nunchucks" and "retard run" and i'm sure you'll find turtle tard and the proud owner of those sweat pants. the process its self was mostly editing the sources. followed by lots of transform again. apply base filters and tweak blending options. merge layers. transform that one around a bit, and adjust hue/saturation of those layers.
after about 20 minutes: we have a neon baphomet fractal using nothing but retards.
if you're really liking what the tablet brings to the table when free form is involved. i highly HIGHLY recommend one of these:
mother fucking space pilot. made by a division of logitech called 3Dconnexion.
31 programmable hotkeys with infinite bind groupings. that knob in the middle? that is a programmable 6 axis analogue controller.
so: in one hand, i have the stylus. in the other: i have every tool i need hotkeyed. plus zoom, pan, scroll, and brush size control on the analogue. which also serves as a manipulator for 3d objects in PS. this paired with a tablet, dare i say, is far superior to sex.
this model is a bit pricy at $400. they also make cheaper models. low end is around $60 i think. thats the analogue and two buttons.
though i'd say to get the mid range one, its still a little expensive, but if you shop around you can probably pick one up for around $150.
basically: what you end up paying for is how little you need to use the keyboard. with the $60 model you'll still need it quite a bit. with the top end model you can throw your keyboard in the trash.
these things are primarily used for cad and 3d modeling programs. i bought it for 3ds max, but was dumbfounded when i set it up for PS. i couldn't believe how natural it made using the program feel. there's a list of native supported programs on their site, but the new driver set lets you turn on mouse/keyboard emulation so you can use it with any program or for navigating windows should you chose to. though be warned: if you want to set it up for a game it is going to take 6+ hours of tweaking before you find that sweet spot that works for you. these things are absurdly sensitive. i have to set mine on a cushion or my sub-woofer plays hell on it. a bit pricey, yes, but a super solid investment if you want something that boosts productivity, makes using art programs feel more natural, and is a fuck of a toy to mess with when you get bored.
lastly: if you photoshop like this douche, you're doin' it wrong.